Call or Text (760) 646-3644
As we raise our own moms and take care of our clones through every step of the process, we sometimes have a limited availability of certain strains. We take pride in our plants at all of their stages, and we will always deliver to you the strains and quantities you ask for.
Let us know if you are growing indoors or outdoors, in rockwool or in soil, and if you are looking for sativa dominate or indica dominate.
We do REQUIRE a doctor's recommendation, as we are not a retail/recreational service.
We have a $100 minimum and are delivery only.
You can also check out our menu on here: http://highdesertclones.com/menu-currently-available/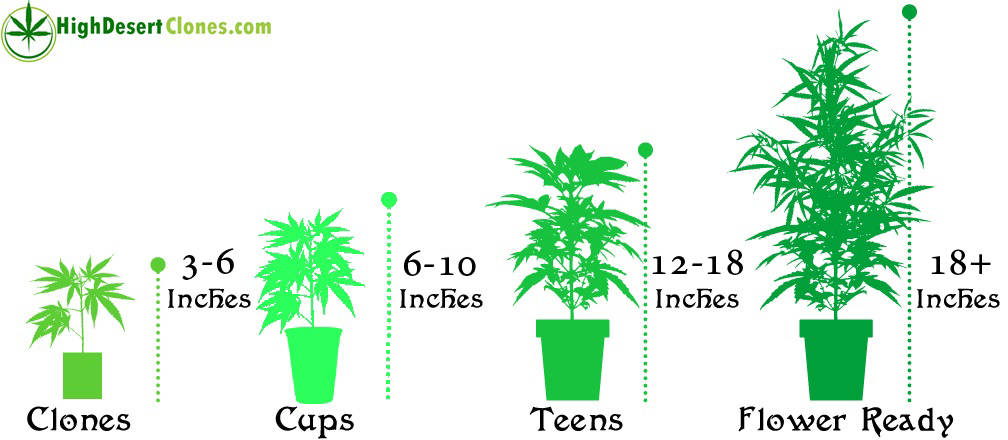 Current Prices and Deals:
Clones: $10 each for clones in rock wool. SPECIALS: 12 for $100, 50 for $400, 100 for $700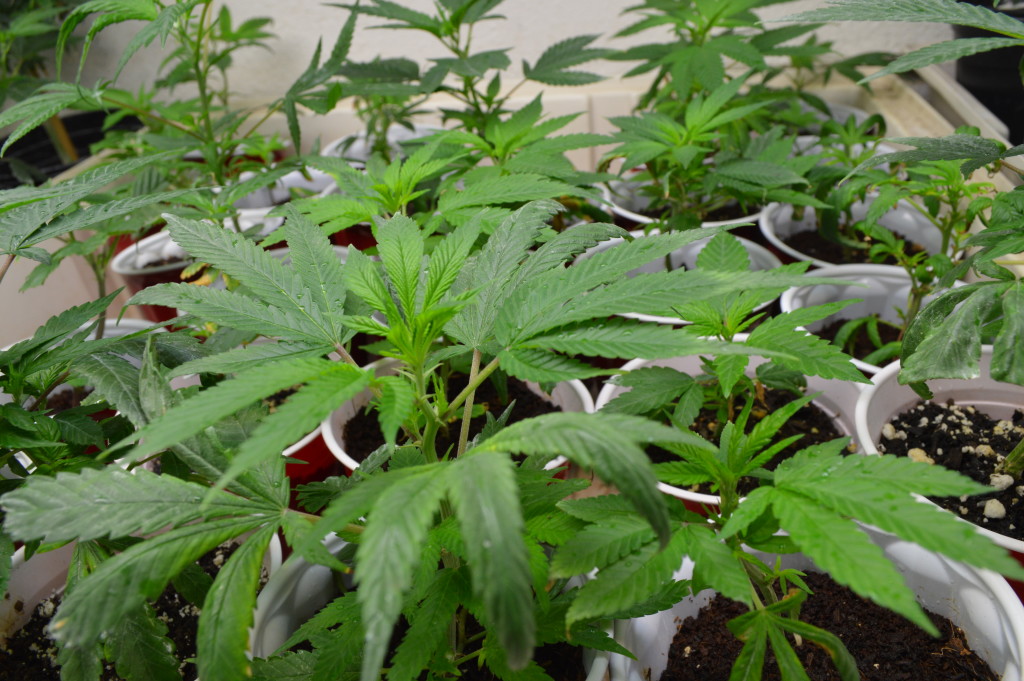 PreTeens: $15 each (SPECIAL: 18 for $250) for established 10″  plants in biodegradable jiffy peat pots in soil. These are ready to be transplanted. Call for available strains. Bulk Discount Available.
Teens: $25 each for teens of 14 inches or greater.
Current Strain List:
Clones ($10 each, 12 for $100, 50 for $400, 100 for $700):
Please note that most of our clones are no longer in rockwool. Instead, we use a soil-based plug called a QPlug which has been specially formulated for young clones. We have made this transition as the QPlugs provide a healthier, cleaner environment for the plants and the plants can transition more easily into a new substrate once transplanted.  QPlugs provide more air to the roots and better water control.
---
AVAILABLE THIS WEEK:
---
Teens $25 each (some in stock, contact as they fluctuate frequently). Will be available after April 1st for outdoor growers – current daylight hours do still require supplemental light if growing outside:
Contact us now for more information! (760) 646-3644