This strain is currently discontinued. Instead, we would suggest Mountaintop Mint
General Strain Information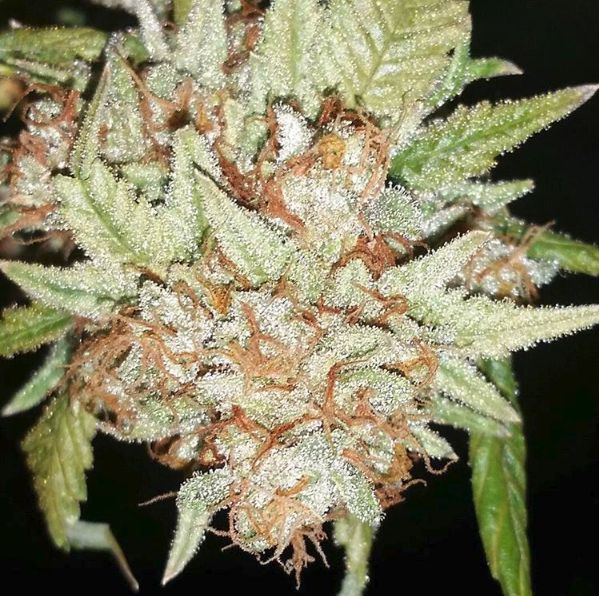 Type: Sativa Dominant
Genetics: California Orange x Skunk hybrid
Flowering Time: 9-10 weeks
Description: This is a typical sativa plant that resembles the Blue dream in branch structure, but has much wider fingers than the blue dream. At roughly 30% indica the Tangie strain is known for fast growth and a wide stretch.
Tangie won 3rd place for best Sativa flower in the 2015 High Times Socal Medical Cannabis Cup. As well as MANY other cannabis cup placements. This is certainly one of the top strains available.
Tangie has an unmistakable citrus smell, this smell is noticeable long before the plant even begins to flower and can occasionally be noticed from the clones. This smell stays with the flowers long after they have been cured making this one of the easiest plants to cure.
Despite all of the awards, the impressive yield, and the knock out smell Tangie is remarkably easy to grow. This is a highly suggested strain for growers who are either new or experienced.
Tangie produces large sativa structured flowers that are light green. This is a plant that loves the heat and has done AMAZING in the High Desert. We have had multiple customers simply plant the strain in a secure location with minimal nutrients and produce impressive quality.
An amazing plant that should be included in every line up.