General Strain Information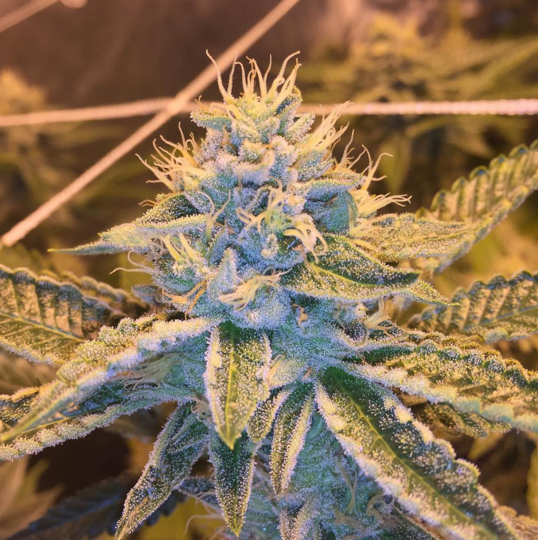 Type: Indica Dominant
Genetics: OG Kush x OG Kush
Flowering Time: 8-9 weeks
Description: Otherwise known as "The True OG," this True OG is derived from breeding OG Kush to OG Kush in order to make a stronger and more powerful strain.
This is an Indica dominate plant that has low to medium yield but does well indoors. It has some of the highest THC levels in modern cannabis and hast a taste often associated with lemon cleaner or fuel.
The flowers are dense, neon green, and heavily resinated. It produces an intense, long-lasting effect on the body while keeping the mind stimulated.
This strain has placed 2nd in the Indica category for every year since the 2010 High Times Medical Cannabis Cup. The plant grows tall quickly.