This strain is currently discontinued. Instead, we would suggest Gorilla Zkittlez
General Strain Information
Type: Indica Dominant Hybrid
Genetics: Gorilla Glue #4 x Blue Dream
Flowering Time: 8-9 weeks
Description:
This is a cross between Gorilla Glue #4 and Blue Dream. This is an Indica dominate hybrid. This is an 8-9 week flowering strain. It is very high yielding and extremely frosty – a perfect plant to grow!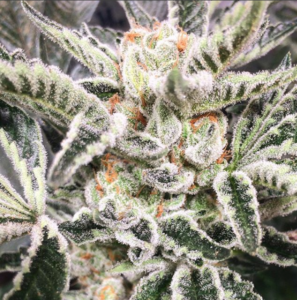 Our Glue Dream comes directly from a cross of:
Gorilla Glue #4, an indica dominate cross of Dubb x Chem Sis x Chocolate Diesel and was the 1st place winner in the 2014 Los Angeles Cannabis Cup, with a flowering cycle of 8 weeks and a complex aroma.
Blue Dream, a sativa dominate cross of DJ Short's Blueberry x Santa Cruz Haze, a 10-11 week flowering that develops dense, dark buds.