Here is our current menu, but please do not hesitate to contact us at (760) 646-3644 if you have any questions about the strains or want to double check on strain availability.
We do REQUIRE a doctor's recommendation, as we are not a retail/recreational service.
Do you need a doctor's recommendation? If so, we recommend Nugg MD, who can handle it over the phone for you, and you make your appointment online.
We have a $100 minimum and are delivery only.
You can also view a list of our strains here: Strains List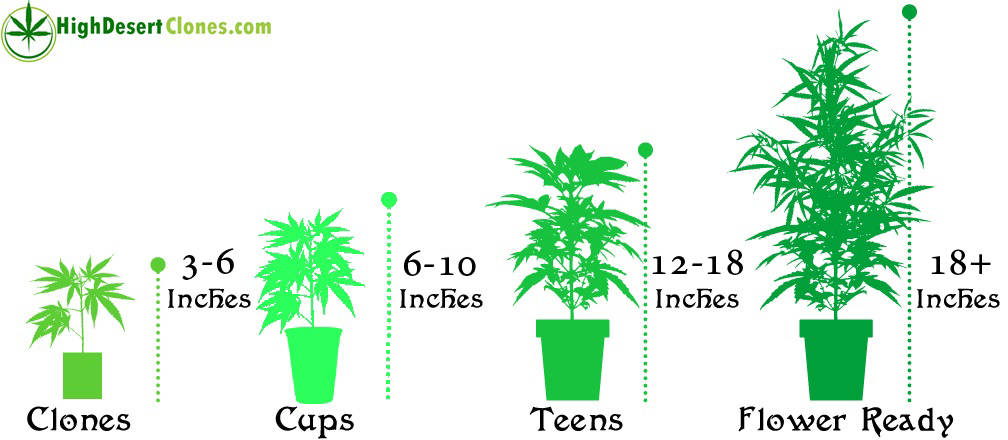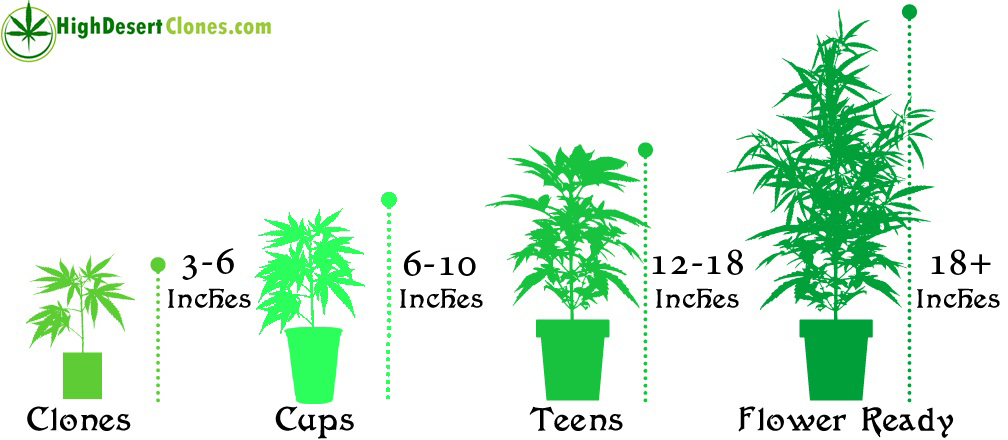 Call or Text (760) 646-3644
Clones
Our clones are $10 each or we have the following specials available:
12 clones for $100
50 clones for $400
100 clones for $700
---
Please note that most of our clones are no longer in rockwool. Instead, we use a soil-based plug called a QPlug which has been specially formulated for young clones. We have made this transition as the QPlugs provide a healthier, cleaner environment for the plants and the plants can transition more easily into a new substrate once transplanted.  QPlugs provide more air to the roots and better water control.
---
Preteens/Established Plants (some in stock, contact as they fluctuate frequently)
These are plants in 4″ biodegradable jiffy peat pots with soil. Established 10″ plants, ready to be transplanted. They are $15 each or 18 for $250. Call for available strains as there are many available.
---
Teens –  $25 each – (some in stock, contact as they fluctuate frequently). Will be available after April 1st – current daylight hours do still require supplemental light if growing outside:
Many other strains are available in various quantities!! Contact for a more current list!
These are 14″ or taller plants, well established. They are $25 each.